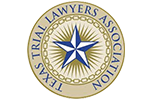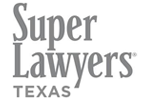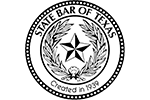 Houston Commercial Litigation Lawyers
Knowledgeable Business Lawyers Serving Houston and Other Areas of Texas
In today's highly competitive business environment, commercial litigation is a ubiquitous part of the landscape. If your business needs to defend a claim, or if you believe that another party may have breached an agreement, engaged in fraud, or committed acts of unfair competition, you need a law firm with a wide array of skills. The Houston commercial litigation attorneys at Lubel Voyles, LLP are well-versed in representing both plaintiffs and defendants. Working together as a tightly knit team, our legal professionals can represent your business in a variety of matters in the state courts of Texas or other states, federal courts, mediation, arbitration, or other forums. We can help you seek monetary damages, an injunction, specific performance, a declaratory judgment, or other appropriate remedies.
Lubel Voyles, LLP has obtained noteworthy outcomes for many individuals and companies involved in business disputes. Our success is driven primarily by our careful, thorough, and results-driven preparation of each case for trial. Law firms that are ready and willing to see a case completely through the litigation process are generally better able than their peers to protect and advance the interests of their clients. Some of the matters that we have handled include:
Contract, breach of warranty, and construction claims;
Fraud, misrepresentation, and bad faith cases;
Officer and director liability actions;
Antitrust and unfair competition cases;
Consumer actions, including consumer class action lawsuits;
Tax litigation;
Hurricane and storm damage claims and commercial property damage lawsuits;
Employment claims; and
Securities litigation.
Navigating the Nuances of Commercial Litigation
The details of what must be proven or rebutted to be successful in a business dispute vary considerably, depending on the nature of the underlying claim. In a breach of contract case, for instance, a party seeking to recover damages for another party's breach of a purported agreement must first prove that there was a contract. This means that there has been an offer, an acceptance, consideration, and mutuality of obligation. In addition, both parties must have had the competency and capacity to enter into the agreement at issue. While it is always best to "get it in writing," only certain types of contracts need to be written to be binding under the Uniform Commercial Code (UCC). A defense of a breach of contract case may focus on rebutting the plaintiff's evidence regarding the formation of a valid contract, arguing that the defendant substantially performed its obligations under the contract, or claiming that the contract was void based on a mutual mistake.
In a fraud case, meanwhile, the elements to be proven include a misrepresentation of a material fact, the knowledge of its falsity by the party offering the misrepresentation, the intent that the injured party rely on the misrepresentation, the injured party's ignorance of the truth and reliance on the falsity, and damages incurred by the injured party. A party seeking to defend against such a claim may try to undermine one or more of the elements of the plaintiff's case, or it may assert an affirmative defense, such as the statute of limitations, laches, or the plaintiff's unclean hands.
Contact a Skillful Commercial Litigation Attorney in Houston or Elsewhere in Texas
Each business and commercial litigation case is unique and fact-specific. Methods and strategies vary greatly according to the situation. A thorough conversation with the knowledgeable Houston commercial litigation lawyers at Lubel Voyles, LLP is an important first step toward resolving a dispute so that your company can move forward. Call us at (713) 284-5200 or contact us online to schedule a free consultation. From our offices in Houston and San Antonio, we represent entities throughout Texas and in other states. Fee arrangements are determined on a case-by-case basis and may involve contingency fees, hourly fees, flat fees, or hybrid fee structures. Contact us today for an appointment with an intellectual property attorney or assistance with another business matter.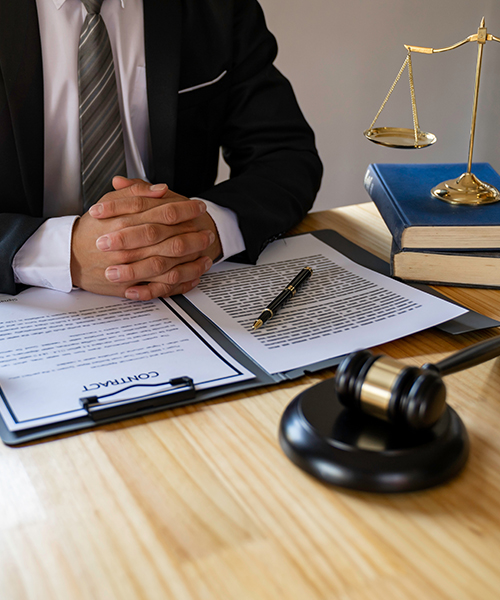 Get in Touch
Free Consultation (713) 284-5200