Texas Monthly Magazine has recognized Lance as a Texas Super Lawyer for the last eleven years. Texas Monthly Magazine also named him one of the top 100 Houston lawyers in 2012. He is a member of the American Board of Trial Advocates (ABOTA) and Texas Bar Foundation. Lance previously served on the board of the Gulf Coast Freight Rail District, a position appointed to him by Mayor Bill White of Houston, Texas.
Lance primarily represents victims of personal injuries including toxic torts, products liability, contaminated property, trucking accidents, defective drugs, industrial site accidents and insurance bad faith. Additionally, Lance was the lead lawyer for a Fortune 20 company in property tax litigation in various parts of the United States.Among his many significant legal accomplishments, Lance is one of the few lawyers in the country that has first chair experience in jury trials in asbestos cases, silicosis case, benzene exposure case, welding fume case, automobile accident cases, explosion cases, and ad valorem tax case. He served as Lead Counsel in the largest reported jury award for a silicosis case. Also, Lance tried and won the first jury verdict for benzene containing liquid wrench products liability case in the United States. Lance is a frequent guest speaker at Legal Seminars on Benzene and Discovery in the Computer Age.
Lance Lubel was raised in Beaumont, Texas. He is admitted to practice before the U.S. District Court for the Southern and Eastern Districts of Texas. He is a member of the State Bar of Texas and the American Association for Justice. He earned a Bachelor of Business Administration Degree from the University of Texas and his J.D. from the University of Houston Law School. Lance has one daughter.
Practice Areas
Premises Liability
Ad Valorem Tax
First-Party Insurance Claims
Honors and Awards
Texas Super Lawyer, Texas Monthly Magazine 2004-2017
Texas Top 100 Lawyer
Houston Region Top 100 – Personal Injury Plaintiff Products Liability
Top 100 Houston Lawyers, Texas Monthly Magazine 5006
Rising Star, Texas Monthly Magazine, 2003
Classes / Seminars
Speaker – Energy Litigation Conference: Making Gasoline a Benzene Case, 2011 – Present
Speaker – Valuation of Energy Industrial Properties for Ad Valorem Tax: Recent Texas Property Tax Code Litigation, February 8, 2010 – February 10, 2010
Speaker – Signature Injury and Causation Expert: Is There a Causation Hurdle at All?, ABA Tort Trial & Insurance Practice Section's (TIPS) Toxic Torts & Environmental Law Committee Meeting, April 2, 2009 – April 4, 2009
Speaker – What's Yours is Mine and What's Mine is…Hold on a Minute: Understanding the Rules and Limitations of Document Confidentiality, 22nd Annual Legal Seminar on Ad Valorem Taxation, San Antonio, Texas, August 27, 2008 – August 29, 2008
Co-Chair, Speaker Benzene Toxicity, New Studies and Diseases, Mealey's Benzene Litigation Conference, Marina del Ray, CA, July 29, 2008
Speaker, Exposure, Evidence and Proactive Case Resolution, Mealey's Benzene Litigation Conference, Santa Monica, CA, June 5, 2007 – June 6, 2007
Mealey's Ethical Considerations for Naming Defendants in Toxic Tort Cases, Benzene Litigation Conference, Ritz-Carlton, Marina del Rey, California, June 12, 2006 – June 13, 2006
Speaker, Investigations Into Fraudulent Asbestos & Silica Claims, Mealey's Mass Medical Screenings Teleconference, 2005
Speaker, Mealey's Benzene Litigation Conference Phoenix AZ, 2005
Speaker, Mealey's Silica Litigation Conference New Orleans LA, 2004
Speaker, Mealey's Silica Medicine Conference Pasadena CA, 2004
Co-Chair, Mealey's Silica Litigation Conference Atlanta, GA, 2003
Speaker, Mealey's Silica Litigation Conference, Boston, MA, 2003
"Preparing A Winning Silica Case," New Orleans, 2004
Closing Plaintiff Arguments, 2004
Summarizing Evidence Effectively, New Orleans, 2004
Maximizing and Eliminating Damages, New Orleans, 2004
Establishing and Limiting Liability, New Orleans, 2004
Litigation and Trial Tactics: "Discovery in the Computer Age;" University of Houston Law Foundation, Houston, Texas, 1997
Litigation and Trial Tactics: "Discovery in the Computer Age;" University of Houston Law Foundation, Houston, Texas, 1996
Silica & Mixed Dust Exposures: How the Science & Medicine Affect Your Case&; Co-Chair, September 16, 2003 – September 17, 2003
Speaker – Exposure, Evidence and Proactive Case Resolution, Mealey's Benzene Litigation Conference, Santa Monica, CA
Education
University of Houston Law Center, Houston, Texas

-

J.D.

-

1991

University of Texas, Austin, Texas

-

B.A.

-

1988
Bar Associations
State Bar of Texas

Member Since: 1991

Texas Bar Foundation
American Board of Trial Advocates (ABOTA)

Member

Gulf Coast Freight Rail District

Board Member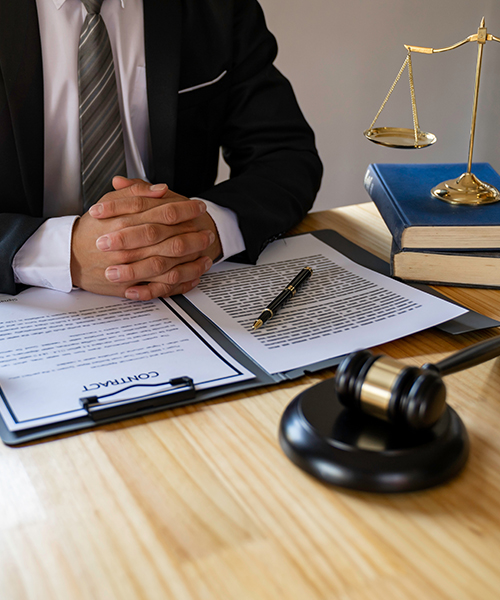 Get in Touch
Free Consultation (713) 284-5200